With each passing day, more nonprofits are shifting operations to online platforms and for good reason! Digital giving enables organizations to reach new fundraising heights by expanding their reach and taking donor engagement to the next level. Not only is digital fundraising great for reaching new supporters, but it's also a wonderful way to reduce your carbon footprint!
Plus, with less direct mail and paper solicitations, you can reach donors and other supporters where they actually are: online. Best of all, with all the time you save, you can focus on serving your mission and growing awareness for your cause even more than you already are!
With all the benefits that come with digital giving, there are a few drawbacks that nonprofits face—especially those with little-to-no experience in the digital world. Let's take a look at the following challenges and some actionable solutions for overcoming them:
Driving donations to completion

Developing a solid understanding of prospects

Communicating effectively with donors

Keeping supporters engaged in fundraising
Digital fundraising has the power to transform your fundraising and expand your reach, but only if you can overcome what you're up against.
Ready to face these challenges with confidence and secure crucial fundraising dollars? Let's dive in!


Challenge #1: Driving donations to completion
Donor engagement is at its peak when making a gift, and the last thing you want to do is interrupt the process. If your donation process is difficult, prospects may get frustrated and abandon the process altogether. So that you don't miss out on vital donations, you'll want to streamline the process from start to finish, and the best place to begin is with your donation page.
With the help of your online donation tools, customize your donation forms by keeping the following tips in mind:
Ask only for the information you need

. Overcomplicated forms with too many fields are one of the biggest causes of donation abandonment. Instead, ask only for what you need, including contact details and payment information. Too much extra information—especially information that isn't blatantly necessary—can drive donors away.

Match your form to your organization's branding.

If your form is customized to match the branding of the rest of your website, your donors will feel confident that their gifts are going to your cause. Make sure to incorporate your nonprofit's colors, fonts, and logos among other recognizable elements. Otherwise, prospects may feel as though they've somehow ended up on an untrustworthy third-party website.

Make your form mobile-friendly.

Today, more than half of all nonprofit website traffic comes from mobile and tablet users, according to

this

nonprofit fundraising statistics page. In other words, if your donation page isn't easily accessible and viewable on mobile devices, you're likely missing out on a chunk of revenue. By prioritizing mobile usability, more supporters will be able to donate when it's convenient for them instead of having to wait until they get to a desktop computer (which may cause them to forget!).

Offer multiple channels for giving.

Just as donors should be able to give from any device, they should also be able to donate using whichever giving method they prefer. This includes credit/debit cards, direct deposit/ACH payments, and secure payment processors like Paypal. Make sure you're prepared to accept these payments with a robust payment processor. In order to set up multiple donation options quickly, first read up on

the basics of payment processing for nonprofits

.
There are several ways that online donation pages can turn off supporters, so instead, make a conscious effort to make the process quick, meaningful, and easy. This way, you'll drive donations to completion, and donors will be much more likely to keep donating in the future. Explore Donately's recommended donation page best practices for more insightful tips to continue securing support online.

Challenge #2: Developing a solid understanding of prospects
Without face-to-face interaction, it can be difficult getting to know your donors on a personal level. Give yourself the highest chance of success possible by conducting thorough research before reaching out. This process, known as prospect research, can be your ticket to forming powerful, lasting connections with supporters.
As a nonprofit professional, you've likely heard of prospect research but may be unsure of the role it plays in digital giving. In short, the actionable data you gather allows you to connect with donors by understanding who they are and why they support your cause. These connections then set you up for successful fundraising asks and allow you to secure funds in a short amount of time.
With more successful asks, you won't need to reach out to quite as many potential donors—saving time and resources.
Throughout the prospect research stage, there are several data points your team will want to be on the lookout for:
Personal information, including names and hobbies

Previous donations to your nonprofit

Previous donations to other organizations

Professional and personal connections

Wealth markers such as real estate investment and education
By examining donors' data, you can determine their affinity to give as well as their financial capacity to do so. Those who excel in both categories serve as great prospects and will much more likely consider supporting your cause in the long term!
Head on over to Double the Donation's prospect research guide to continue exploring the process. By understanding what information your team should be gathering now, you'll set your team up for successful asks later on.

Challenge #3: Communicating effectively with donors
For nonprofits, making lasting connections with donors is crucial. While direct mail and in-person solicitations have their benefits, you'll also find success in employing a digital approach.
Digital communication enables you to reach supporters where they are, increasing response rates and reducing the number of paper mailings needed. While some digital communication channels prove more effective than others, you'll connect with the highest number of supporters by employing multiple communication channels.
Multi-channel fundraising is a growing trend in the nonprofit sector, and for good reason—it works! This is because you're able to reach a vast variety of potential supporters, much more so than if you were strictly using one platform. When you use multiple platforms to communicate a message, you boost the likelihood that supporters will see it.
To get started, experiment with the following communication platforms and find the combination that works best for your organization:
Email newsletters

Social media outreach

Your website
When communicating through different channels, adapt your messaging based on each platform so that it appeals to that particular audience. For instance, your supporters on social media may prefer more succinct updates, while your email subscribers may enjoy reading longer content in your newsletters. From here, you can transform your messaging even further by personalizing it with the information you gathered during prospect research.
No matter your mission, make sure to take advantage of any outreach opportunities that drive results in your fundraising!

Challenge #4: Keeping supporters engaged in fundraising
As a nonprofit, it can be challenging to effectively engage your community—especially online. With a lot of donation revenue coming from online sources, there's increased competition for donors' attention. Because of this, you'll need to employ new digital fundraising methods to actively retain attention. Encourage your donors to take charge of fundraising by getting involved with peer-to-peer fundraising!
If you've never experimented with peer-to-peer fundraising, there's no better time to start than the present! Peer-to-peer fundraising is the ultimate social giving method for boosting engagement (and donations) beyond your revenue goals. Here's how it works:
Your organization sets an aspirational fundraising goal and creates its main campaign page.

Your team recruits individual volunteers to set up their own campaign pages.

Your organization coaches volunteers on best practices for optimizing their pages and encouraging donations.

Volunteers share their campaigns online with their social networks.

Your team monitors progress and offers continued support throughout the campaign.
That's it! Just like any other fundraising method, peer-to-peer campaigns have some recommended best practices your team should take into consideration. To start, be sure to offer your fundraisers the right resources and templates they can use for outreach.
You should also encourage fundraisers to use visuals in order to effectively convey their unique connection to your cause and drive donations. After all, individuals are much more likely to engage online and donate if someone they trust is advocating for your cause, even if they're unfamiliar with your work.
By calling on supporters to fundraise on your behalf, you'll not only drive engagement, but you'll maximize your fundraising dollars. Employ peer-to-peer campaign best practices, and watch as your engagement levels soar to new heights!
---
For newcomers, digital fundraising may seem a bit more daunting than traditional fundraising, but it doesn't have to be challenging. All it takes is a positive, persistent team and a bit of patience. With some experimentation, you'll find exactly what works for your organization.
Implement the best practices mentioned throughout this article, and you'll be off to a great start with digital giving. So long as you go into it with enthusiasm, you're sure to rally up support in no time!
This article was contributed by our friends at Donately.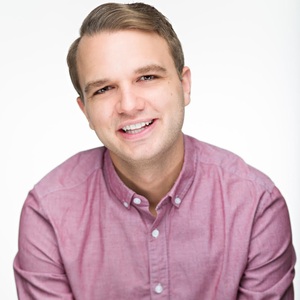 Author: Andrew Berry

Andrew is the head of marketing and customer success for Donately. After getting involved with nonprofits at a young age, he discovered a passion for helping the organizations that are making the world a better place. Knowing how vital online fundraising has become, his goal is to help nonprofits raise more money online each year! In his spare time, you will find him cooking up dinner, playing with his dog or cheering on Boston sports teams.