Large Nonprofits
High Volume Needs Robust Technology
When your nonprofit is sending millions of emails and processing millions of dollars each month, you need a technology partner that can scale operations in a hurry. Our all-in-one fundraising solution is right for your nonprofit, no matter how large you are or will become.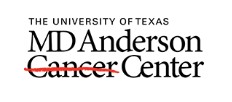 Unmatched large-scale capabilities
The Last CRM You'll Need
The largest nonprofits need always-on technology, responsive customer support, and limitless database capabilities. Your biggest campaigns will be executed with ease, start to successful finish.

Fundraising tools at your fingertips
Being a large organization means you'll have to run multiple campaigns simultaneously. Manage all of them from one CRM. There's no limit to the ways you can fundraise with CharityEngine.

Robust reporting and analytics
Quickly track and evaluate any metrics you need. Our powerful CRM collects and stores every detail and touchpoint. Then you can easily run custom reports or count on AI to give you donor and fundraising insights.

Manage large databases with ease
More than 10% of our clients have databases with more than a million entries, with our largest client clocking in at 18 million contacts. Our CRM keeps all your donor data in one place for on-the-go analytics.
Case Study
MD Anderson Cancer Center
The University of Texas MD Anderson Cancer Center is the largest cancer center in the U.S. Devoted to cancer patient care, research, education, and prevention, this nonprofit relies on donations to power their efforts to help end cancer.
This client uses CharityEngine for donor management and fundraising tools. They often highlight the query feature of our software, which allows their team to create custom reports that drill down into giving specifics, providing insights that fuel their fundraising efforts.
Heard on the Street
What Our Clients Are Saying
"A true partner...I've worked at startups and with more mature fundraising programs and the level of transparency I had into our business, especially payment processing, is unmatched."
Give us a try
Large Nonprofits Rely on CharityEngine
When you need technology that can handle anything you throw at it, you're looking for CharityEngine. We have enterprise-level clients relying on us for high email deliverability, secure payment processing on a mass scale, and accurate tracking for millions of campaign analytics and website traffic metrics. We are the CRM for enterprise-level nonprofits. Ready to take a look?