Food Banks
Track Donations
Food banks need technology to manage donors, but they also need to track in-kind donations and manage inventory. CharityEngine's CRM is a powerful partner to food bank clients.
Support on Every Front
Growing Support for Food Banks
Food insecurity is an increasing problem in the United States, and demand for services is soaring. Food banks must manage donors, volunteers, logistics, fundraising, and inventory, all while remaining flexible to meet changing needs.

Keep donor and volunteer data in one place.
Our all-in-one CRM manages your donor touches and engagement. It also keeps track of volunteer hours and efforts, as well as automating all communications.

Find new avenues of fundraising.
Use tools native to the CRM to launch peer-to-peer or text-to-give campaigns. Our software helps identify and track grant applications and uncover potential partners and major gifts.

Plan events with ease.
Event management software makes it easy to plan community and donor appreciation events. From tickets to RSVPs to table assignments, the CRM does the work.
Case Study
Food Bank for the Heartland
This client tripled in size in a two-year period and staff worked overtime to keep up with donors and increasing demand. What has worked? Leaning on CharityEngine's CRM helped equip their staff with the right tools, automating much of their processes so they could focus on personal donor outreach. This organization counts on their CRM for smart payment processing to maximize donations and are pleased with the scalable solution CharityEngine offers.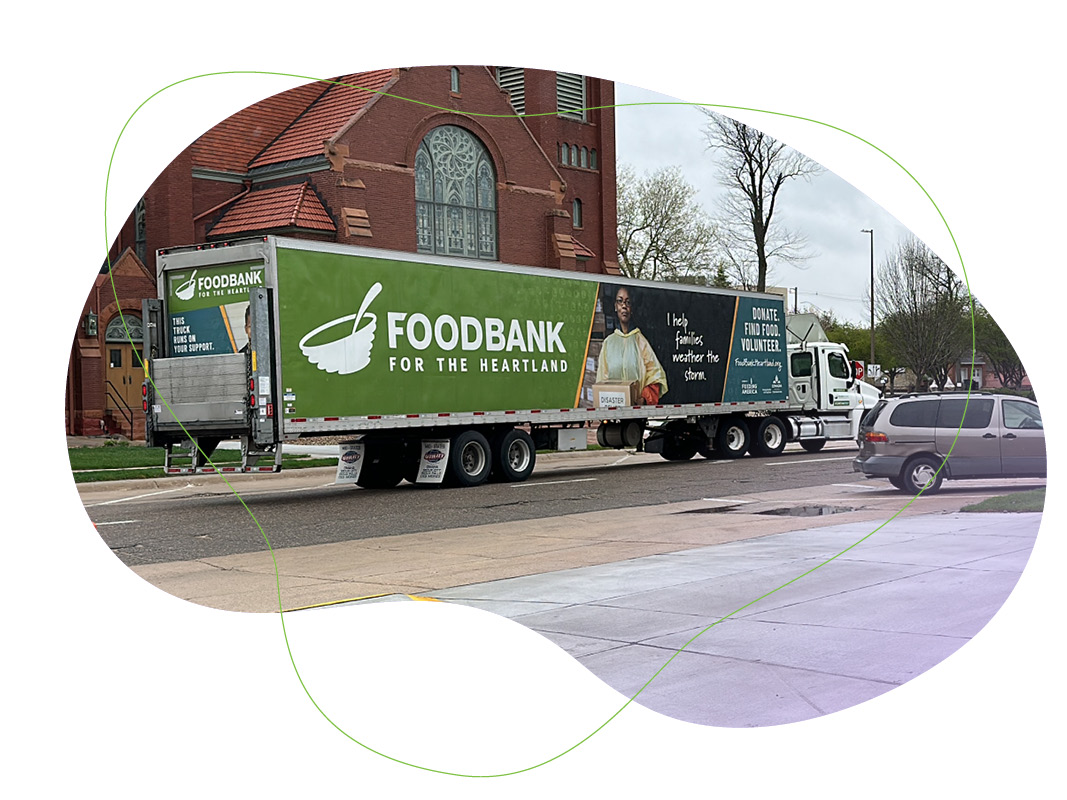 Heard on the Street
What Our Clients Are Saying
"Managing our major gifts program through CharityEngine has allowed our gift officers to track opportunities, pledges and payments, reporting and all in real-time."
Food Bank for the Heartland
"I have greatly appreciated your partnership. Your current team at CharityEngine is truly amazing, and we are in a really great place!"
Get in Touch
Let Us Show You How We Can Help
CharityEngine partners with food banks to help them with donor engagement and management as well as raising funds and distributing food to those in need. We would love to show you our technology and demonstrate how it can make your job easier!