Monthly Gifts & Billing
The best monthly giving management tools for managing 1K+ sustainers.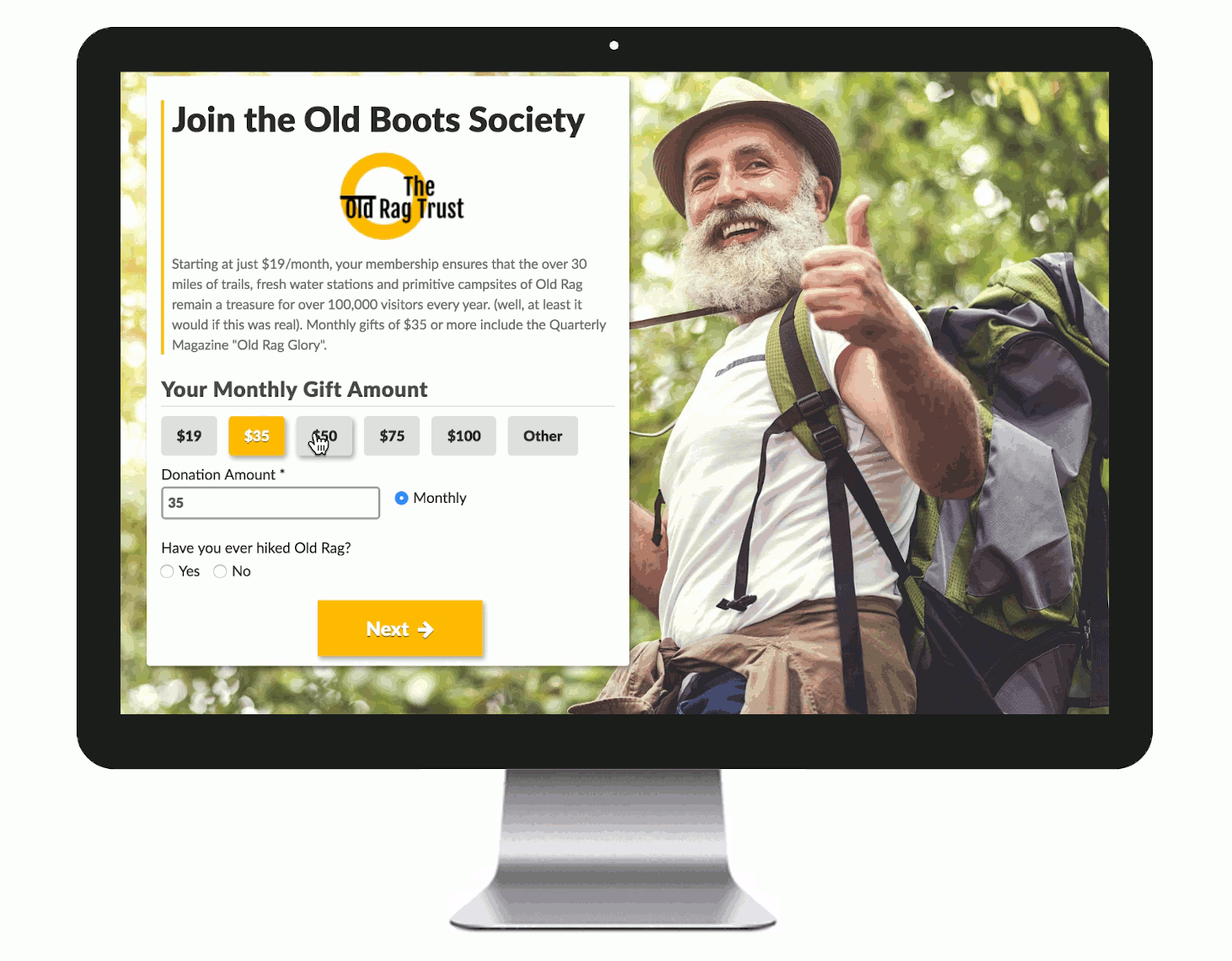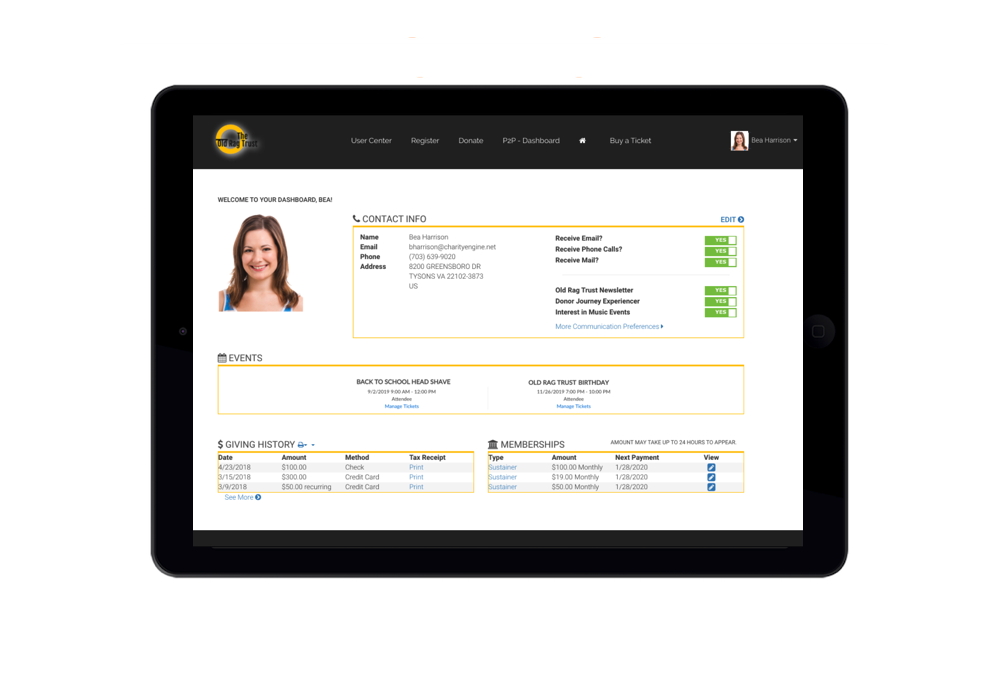 User Center Self-Management
When a monthly-giver logs in to their user page, 1 of 3 things happens. Your data gets better, your relationship gets stronger, or your funds get larger. All good things.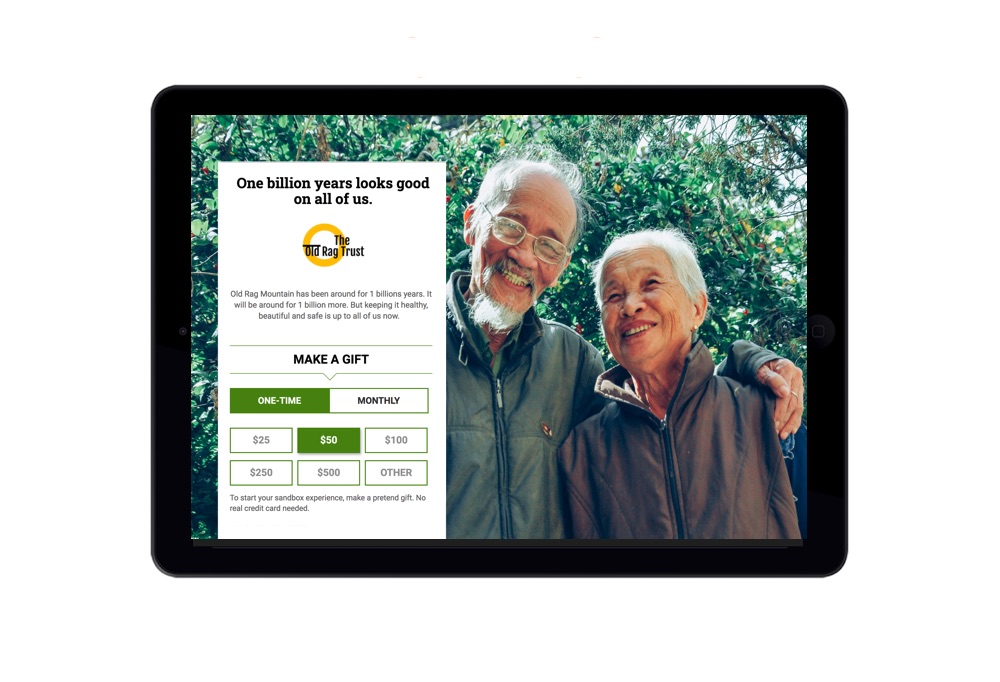 Omni-channel acquisition
However you bring in your monthly donors - direct mail, digital ads, face-to-face, radio, and even DRTV - seamlessly manage their journey from day 1.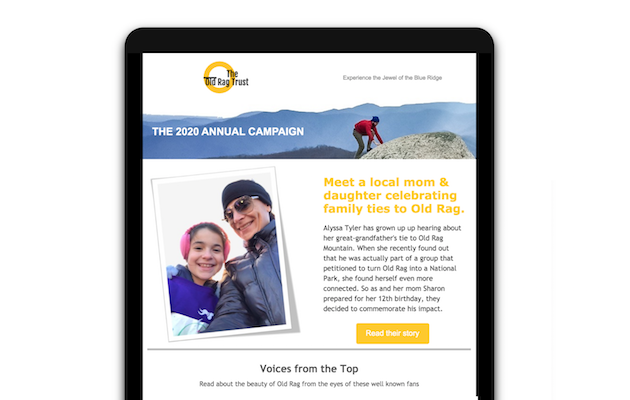 Automated Communications
Nowhere is automation more important than in staying on top of your relationship with donors, and ensuring the full value of their gift for both of you.
How it helps
Once you approach 500+ monthly givers, your credit card payment capabilities become much more complex. Our recurring billing technology and subject expertise help ensure you run with ease.
User Center
Our branded User Center includes self-management for sustainers and members to update their credit card info, address info, and communications preferences.
Face to Face & DRTV
When your organization invests in Face-to-Face or Direct Response TV to build your monthly giving program, we'll ensure you maximize the return.
Communication Series
We'll help you maximize efficiency and positive donor relations, even before their credit cards are set to expire, without burdening your donor care team.
Automatic Credit Card Updating
Auto-update expired cards on file for VISA, Mastercard, Discover and American Express. Because we update the number directly, you don't have to update it again.
PCI-Certified Security
We are not just PCI-Compliant. We are PCI-certified, via a rigorous third-party validated review process. See our listing on the VISA registry of Preferred Services providers.
Acknowledgements
A perfect fix of automation and custom control of Acknowledgement letters and emails let you manage "Thank You's" with both mass efficiency and personalization.
Are we missing something?
Our tool does far more than is shown in this list. Is there anything else you are looking for? Ask our team about it.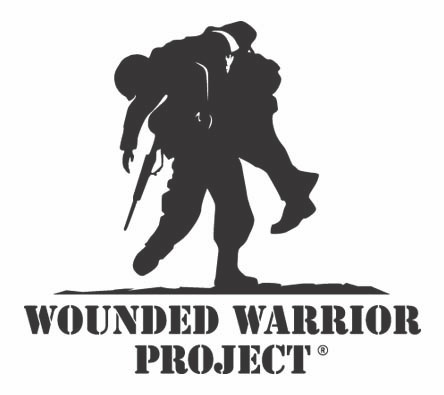 You can reach out to them by email and say "Hey, your card is going to expire. Click on this form to make these updates." There are tactics you can put in place like that to ensure they don't miss the monthly payment.
Michelle Vargas, Direct Response Director
Wounded Warrior Project
Quote from Nonprofit Pro Webinar "Help! I have over 1K Sustainers! Now What?" on how WWP uses CharityEngine for Sustainer management.
What can Charity Engine do for you?