At the AFP 2019 Conference, we gave away a basketball signed by Mike Krzyzewski. Pretty cool. Valued at $399.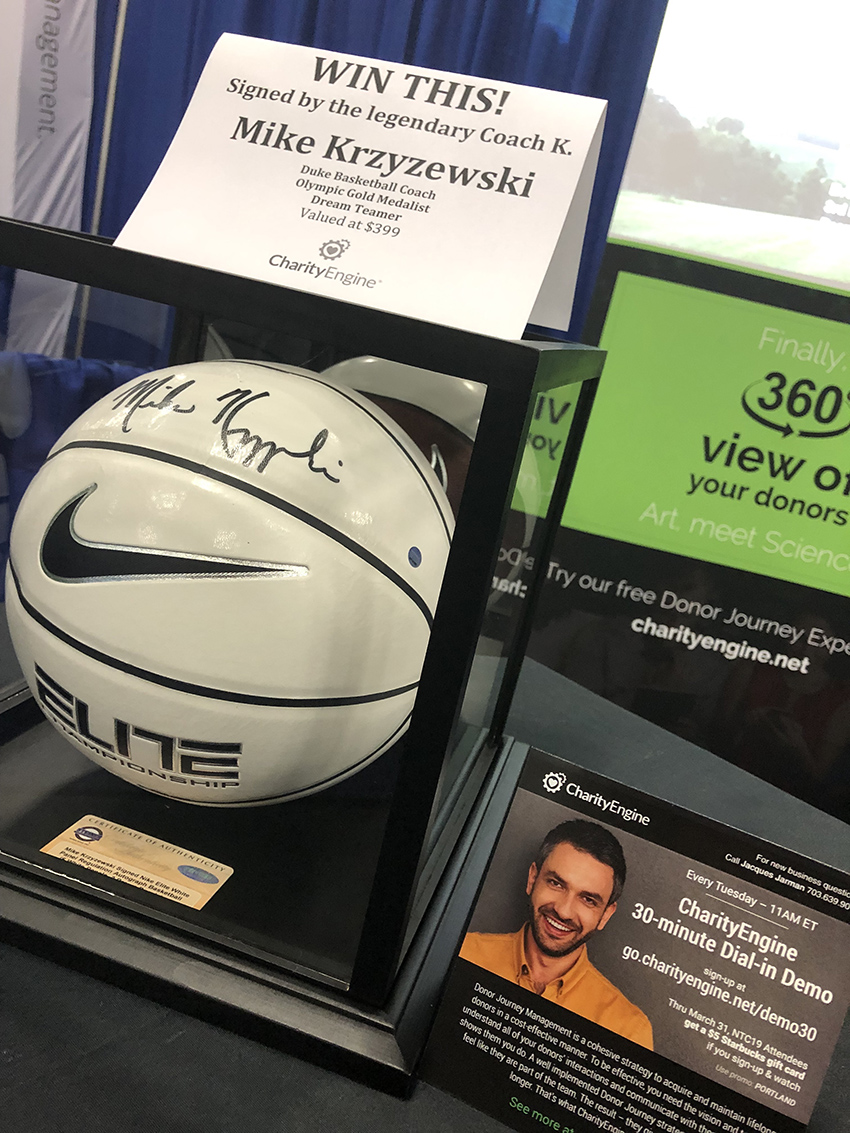 Here's the problem.
90% of the fundraisers didn't know who he was. I couldn't believe it.
Mike Krzyzewski – Coach K! Duke University! Olympic Team Coach! The winningest coach in NCAA history! Led the Blue Devils to five NCAA Championships, 12 Final Fours, 12 ACC regular season titles, and 15 ACC Tournament championships.
He has been the head coach of the Gold Medal Olympic Men's Basketball teams the last 3 Olympiads and he was an assistant on the 1992 Dream Team, considered the "the greatest collection of basketball talent on the planet".
And 9 out of 10 fundraisers had never heard of him.
They'd laugh, "I don't follow sports".
Fundraisers, please hear me.
You should. And here's why.
Sports are the lowest common denominator for many people. It's the reason husbands can go to dinner with couples they don't know. Because at the very least, men can talk about sports.
Every year, from March to April, the NCAA tournament is the biggest shared experience in America.
In 2018, over 97 million US viewers watched it. Billions of dollars are made in advertising revenue around it. Billions are gambled on it. Mike Krzyzewski has been one of the biggest names in it for the past 40 years.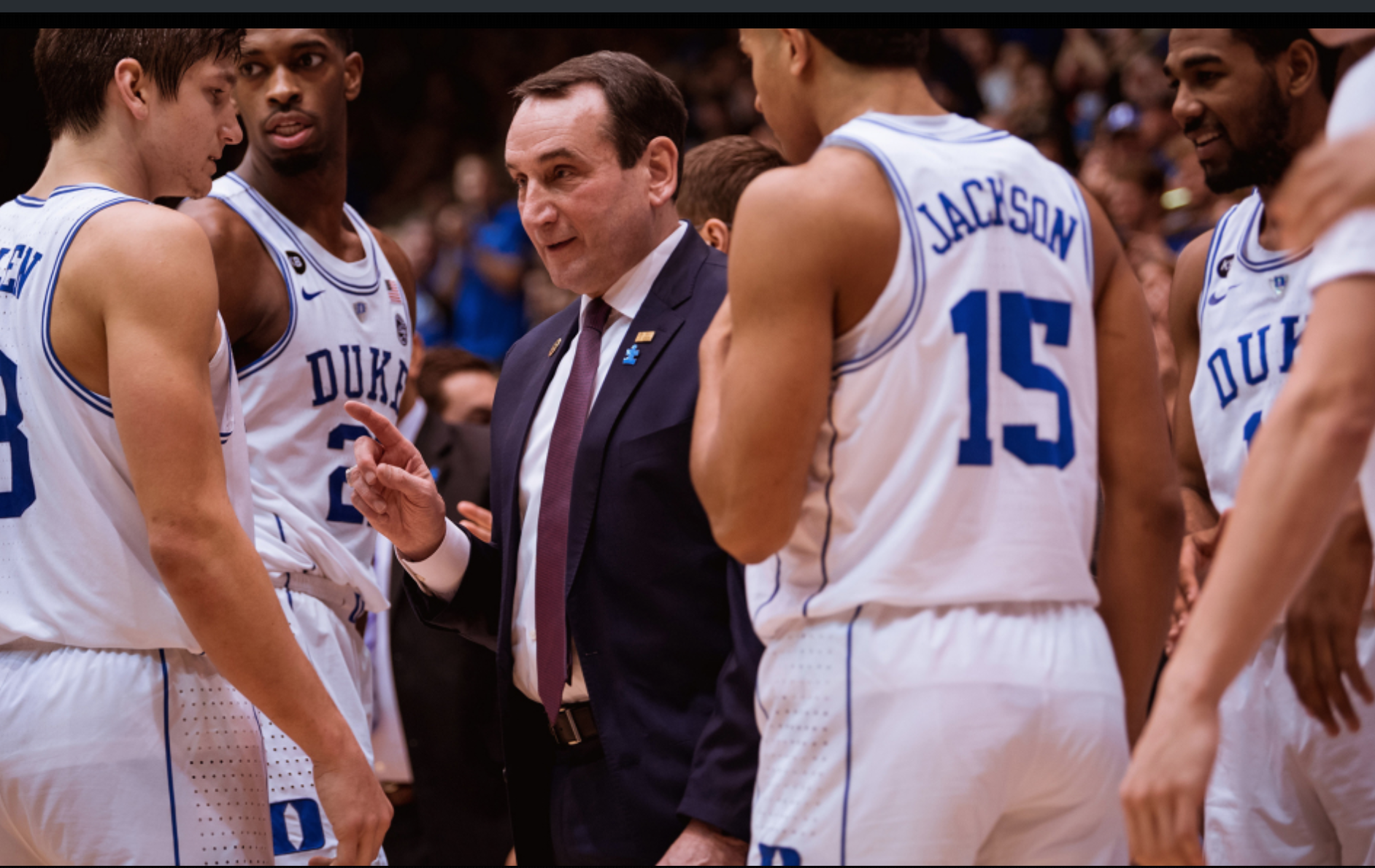 So I don't mean to be a jerk, but if you don't know who Mike Krzyzewski is, you are missing out on conversations with prospects and donors that help you connect and find common ground.
I'm not saying you have to be a sports savant. But give it an occasional look!
Scan your local sports page. Check your teams' records. When you watch the evening news, pay attention to the segment after the weather where tall, large, and fast people put balls (or themselves) into nets and across finish lines.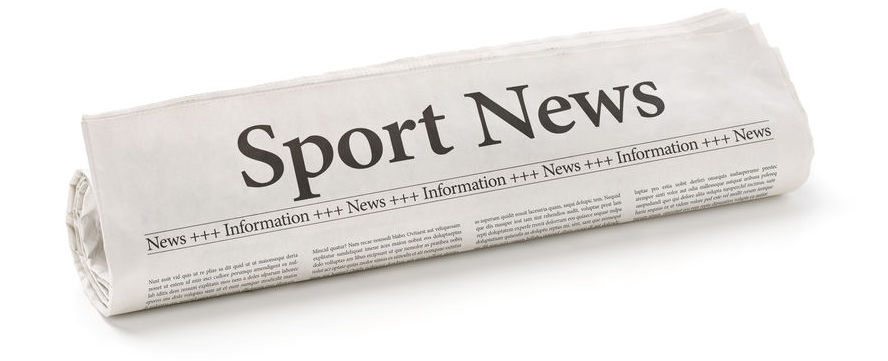 Try to follow sports even a little. It might just lead you down a path to donations. Or, you might win an autographed basketball at a conference that could return a lot of money as your next silent auction item.
Here's your first lesson from the legendary Coach K.
Did you see the Association of Fundraising Professionals' DC 2019 Education Series Kickoff event "Make an Ask Like a Sports Agent"?
Sports agent Danielle Cantor Jeweler, the only female agent in the NBA who represents players, discusses an important lesson learned from Coach K in this clip filmed at the AFP-DC event.

Ready to Test Drive CharityEngine Software? Click here to Start your 10 Day Free Trial today!