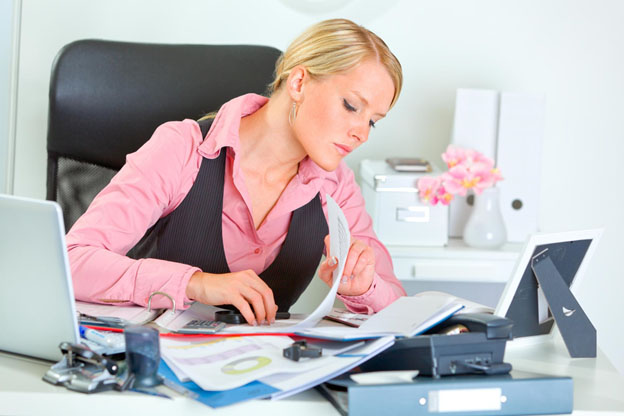 Your mission matters to you. There is no doubt about that or you would not be dedicating yourself to work on it. That is part of what makes the Nonprofit world so unique and inspiring - professionals are working on what they believe in, often sacrificing to do so, for something greater than themselves.
But! (There is always a but!) Missions take money. So you fundraise. You network. You connect. You share. You ASK people to get behind your cause with their resources.
There are a few well known experts in this area, like Jerold Panas and Laura Fredericks. It takes time to develop the relationships with donors who support your mission. And, rest assured, you are definitely not the only person asking for their support. You have to know your stats and pay attention to your donors cues. The first "no" may not be a "no forever". Asking at the wrong time can destroy the entire relationship, and if you don't "thank before you bank", you will likely lose that relationship as well.
Here are some starter tips from the experts to inspire your mindset and equip you for navigating donor relationships so you can feel GOOD about THE ASK.
1. What is THE ASK?
"THE ASK" is the pinnacle point when you ask your potential donor for the amount you need to support your mission. "Mrs. Jones, Would you commit $10 million dollars to the development of this children's hospital wing?"
That is THE ASK. How you get there is a careful journey.
2. Start Engaging Donors by Listening
Every fundraising expert will tell you to listen to your donors. All relationships improve when we listen to each other. This is especially true when engaging donors with the potential of giving major gifts. Listen to what they want to do. Ask them what they want to do. Ask them what they want to support and what they believe in. But first, during, and after, always, always listen.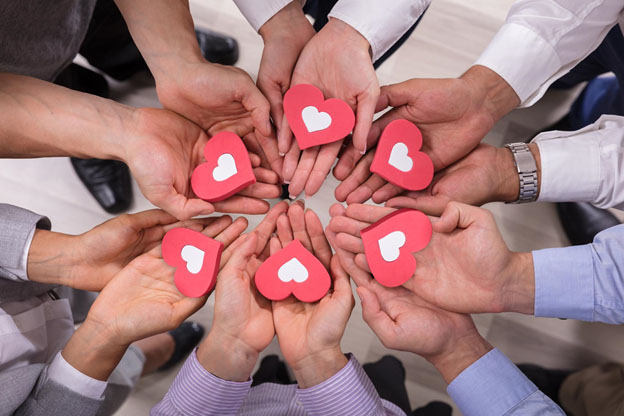 3. There are reasons you won't want to ask, but you should anyway.
There are a lot of reasons you may not want to ASK - comfort, self esteem, feeling a lack of knowledge, the list goes on. But, if you do not, someone else will. Preparation, careful word choice, and listening to your donor are essential. People build their entire careers off developing strategies to ask philanthropists for millions of dollars. Philanthropists want to give. Do they want to give to your organization's mission? Convincing them of that is up to you. They expect your attention (some more or less than others), and they expect your genuine gratitude.
4. Always, always, ALWAYS say thank you.
Call. Send a thank you letter (unless they specify not to) or a shout-out on social media (if appropriate). Do this no matter the size of the gift.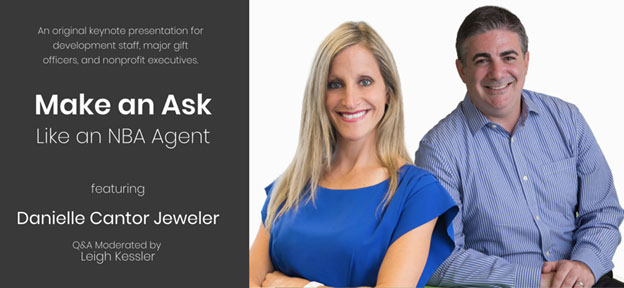 On January 31, 2019, we will break the mold on THE ASK.. Leigh Kessler, Charity Engine's Vice President, will present at the AFP DC Monthly Education Series. He will interview Danielle Cantor Jeweler, the only registered female agent in the National Basketball Association (NBA) and break down "How to Ask for Money Like a Sports Agent". Explore how to prepare for a major ask and make a case for it like a sports super agent helps their clients secure multi-million dollar contracts from sports team owners.
Stay tuned for next month's blog which will discuss this in more depth.
Cataloging your individual donor relationship is an essential part of this process. It helps keep donors loyal to the mission and all of your organization's major players and colleagues aware of the progress, the conversations that are happening with these donors, and the results. Charity Engine's unique donor journey software helps you do that. Walk through a video demo here. Contact us with questions on how to make Charity Engine a vehicle to drive your organization forward.
Start your 7 Day - Free Trial today. Start growing.